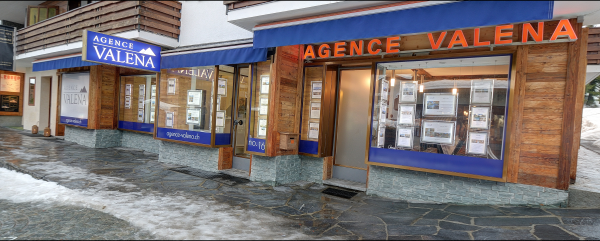 The Great Merger of Agence Contact and Agence Valena
Agence Contact, a real estate agency in Verbier, was re-started over twelve years ago by Anthony and Lizzie Gent. In 2015 we took over Agence Valena, one of its longest established agencies (www.agence-valena.ch). Until recently Lizzie has been running Agence Valena while Anthony enjoyed the mountain view from his desk in Agence Contact.
We are pleased to announce the fusion of these two historical agencies, with Agence Contact moving to the warm orange glow of the Agence Valena offices. Lizzie and Anthony delight in not having to scuttle between the two agencies, and look forward to welcoming you together at Agence Valena.
What we do
We specialise in selling property, both apartments and chalets. Whether you are looking to buy a chalet or a pied-a-terre, we will do our best to help you find what you are looking for.
Should you wish to talk to someone rather than browse, please, give us a ring (+ 41 27 771 64 64) and we will try to answer any questions you may have. Alternatively, .
The Agents
We are a brother and sister team who came to Verbier to ski and never left. Our degrees in theology (Lizzie) and theoretical physics (Anthony) constitute an unusual background for estate agents but Verbier is an atypical place.
Verbier: Real estate with interest